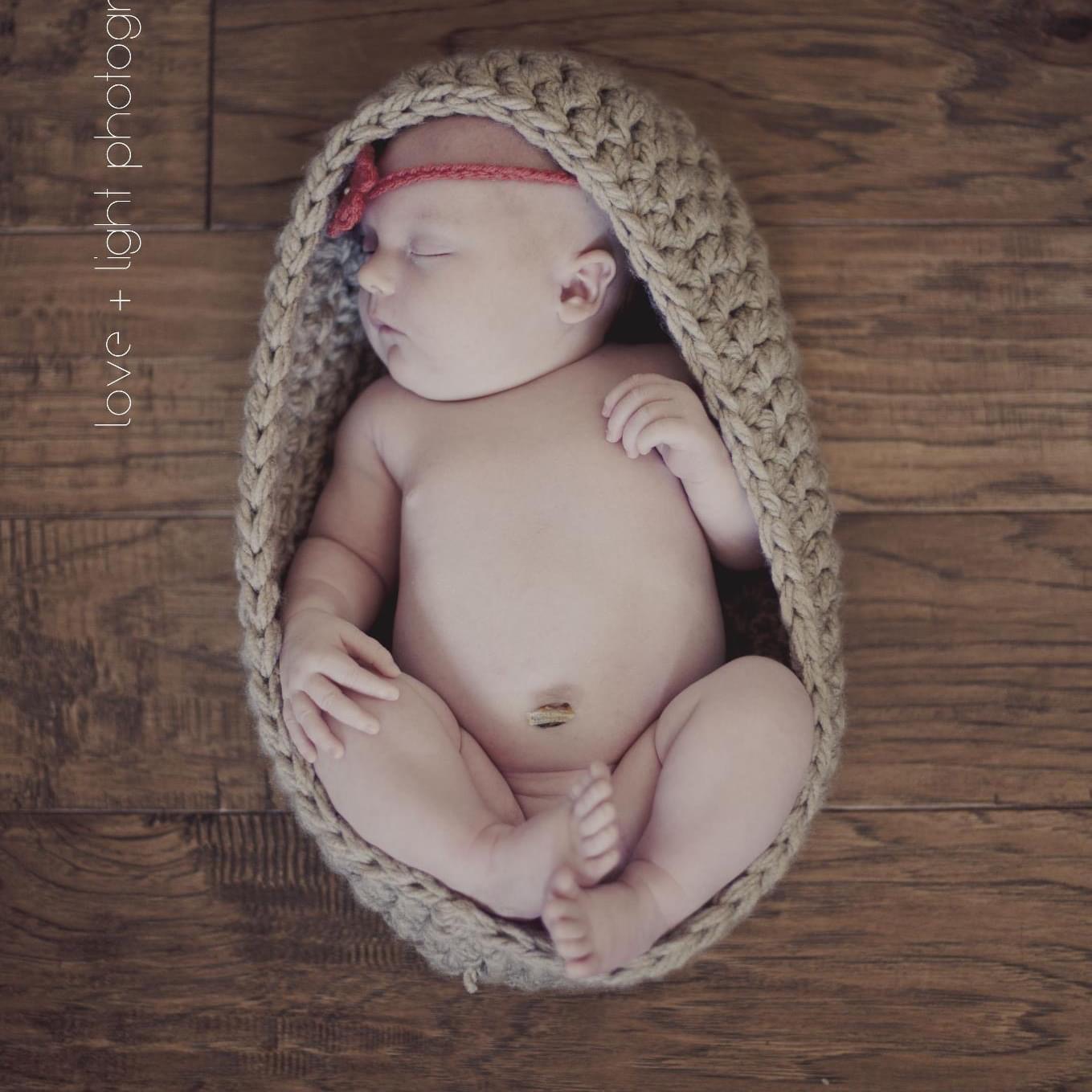 From the moment Macey was born she had to battle. She had a double pneumothorax (collapsed lungs) and was rushed by ambulance to stay her first night away from me in a different hospital. She stayed in the NICU for about 2 weeks.
She was diagnosed with a chromosome disorder (9p23) in the spring of 2014 after not hitting any of those baby milestones. Macey was also not a happy baby and you had to work very hard to get those precious smiles.
In the fall of 2014, Macey spent a lot of time vomiting and crying. She was only happy on my hip and slept a lot. Macey stopped crawling and had small unexplained bruises. There were hospital stays and emergency room visits. But no answers.
On December 1, 2014 at 20-months old, Macey was diagnosed with high-risk acute lymphoblastic leukemia (ALL). During the fall, her discomfort was likely from bone pain and undiagnosed cancer. This was the start of a 2.5 year treatment protocol.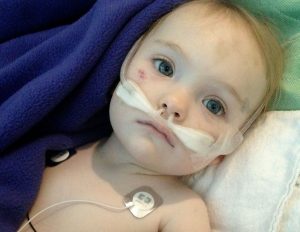 She collected 800 beads of courage in the years that followed that diagnosis. These beads are a tangible representation of her cancer journey.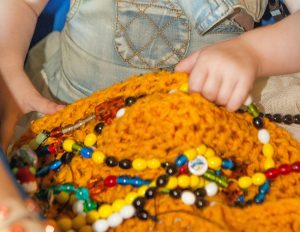 Each coloured bead marks something in Macey's trek against cancer. They represent pokes, spinal taps, chemotherapy, blood transfusions, hospital stays, surgery, tests, antibiotics, and more. They create a powerful visual and a reminder of how much she had to conquer.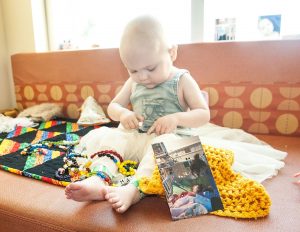 In the fall of 2016, Macey got a bacterial infection. It turned septic and we were faced with the very likely possibility that she would not survive.
We were told that for a healthy child there was a 50:50 chance of surviving the procedure of being put on life support. As an immunocompromised child in treatment for leukemia, the odds were unknown.
Macey was put on life support (ECMO machine) and flown from the Alberta Children's Hospital in Calgary to the Stollery in Edmonton where they would provide the ongoing support.
Our world came to a halt and we were focused entirely on hoping and praying for Macey's life on this earth to continue. Macey is a miracle. After 11 days on life support, she was able to fly back to Calgary and be supported in the PICU. We had never been so happy to have a child in the ICU before.
Macey had to relearn how to crawl and walk (for the third time, actually) and even to breath without oxygen support. There were decisions to be made about finishing her cancer treatment, some very cautious months, port-removal surgery, and years of trying to heal. We often swayed between fear and hope.
In the fall of 2019, Macey was diagnosed with an intellectual disability. Instead of battle scars and disability, I want the world to see her big heart and her brave soul. Macey is full of delight. Her best day is everyday. I want to live like that.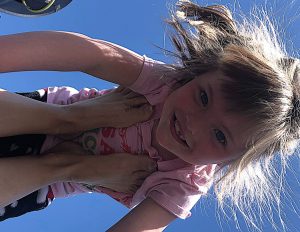 She is a miracle, a superhero, and a girl who knows how to light up a room. Her ongoing needs continue to teach our family about compassion and patience, and she is the greatest example of resiliency I have ever met.
"Though she be but little she is fierce." Shakespeare
the blog
from my diary to your inbox