Caitlin Bangsund
Media Information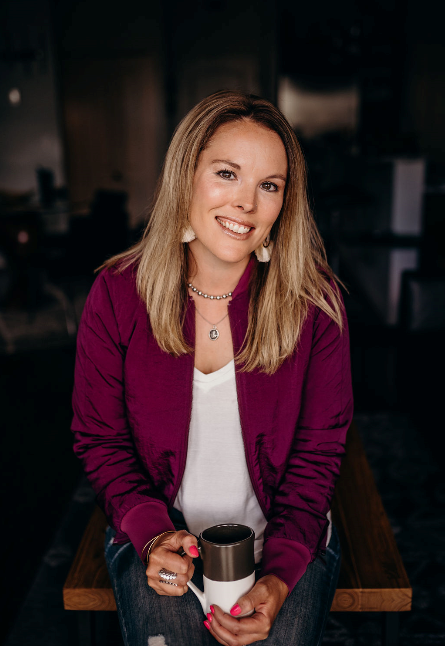 Caitlin Bangsund is committed to spreading a message of hope so that children can learn to persevere even when things are hard
Her inspiration came from watching her daughter Macey's medical journey unfold
She encourages children to be themselves, to see beyond limitations (their own and others), and to practice kindness and acceptance
"Marvellous Macey, The Delightful Days," is the first book in a series based on the true story of a real-life superhero
Bangsund was awarded a 5-star review from Readers' Favorite Book Reviews and a Gold Mom's Choice Award 
On reading this book, just about every child will see a bit of Macey in themselves, and that's a good thing
Short Bio:
Caitlin Bangsund is an author who will not talk to you about the weather but does tend to overthink most other things in life. She takes refuge in the quiet morning hours before the rooster cock-a-doodle-doos (aka the three children and dog wake up). In spite of being a serial-rule-follower at heart, she loves to make people laugh and show off her enviable dance moves whenever the opportunity allows. If you are lucky, she will share her purse-hot-sauce with you! She wishes we would all communicate in song, that we could eat unlimited quantities of cookie dough, and for a world full of hope! 
Long Bio:
Caitlin Bangsund is committed to spreading a message of hope so that children can learn to persevere and live life with delight. She uses the trial and trauma of childhood cancer, childhood disability, and the fear of almost losing her daughter – the star of her first book – to encourage both children and adults to be themselves and see beyond limitations (their own and others). 
Throughout Macey's medical journey, Bangsund shared blog updates with friends and family. During that time, writing became therapeutic for her and inspiring to her readers. It was a way for people to connect and empathize, and she was often encouraged to turn her writing into a book. 
Bangsund writes to share lessons and encouragement based on the experiences of her family. Macey is a "miracle, a superhero, and a girl who knows how to light up a room. She demonstrates kindness and acceptance and is the greatest example of resiliency." Bangsund wants children to read all about it! 
Upon entering the self-publishing industry, it became clear to Bangsund that her Bachelor of Business degree would prove useful. Her personal training certification was not as applicable. She wears many hats and is getting better and better at juggling. 
Bangsund is currently working on the next book in the "Marvellous Macey" series and an all-new book about hope for the grownups. When she is not sitting at her desk (in her soon-to-be-replaced, back-breaking chair) she is walking her Goldador (dog, not gecko), watching Modern Family with her husband and two sons, or playing dolls with her daughter. 
Bangsund hopes the "Marvellous Macey" series will help shape a world that is kinder, more accepting, resilient, and imaginative.
Her message is "press on and conquer" and make today the best day ever.