Franks hot sauce and I go way back. Same with me and cookie dough (and pie, bread, or muffin dough too). 
I had a friend bring pie dough and pie filling in two separate bowls to a Christmas party once. Even if we were the only two weirdos who thought it was heaven – it was still heaven. I think I'll never cook a pie again. 
I sneak Franks into the movie theater to layer strategically on my popcorn. Purse hot sauce needs to be normalized – like hand lotion and lip balm. 
During the height of COVID 'lock-down,' I made some changes. I parted ways with Franks and cookie dough (aka processed sugar) for over 100 days. I left behind a lot of other delicious things like tequila and bread.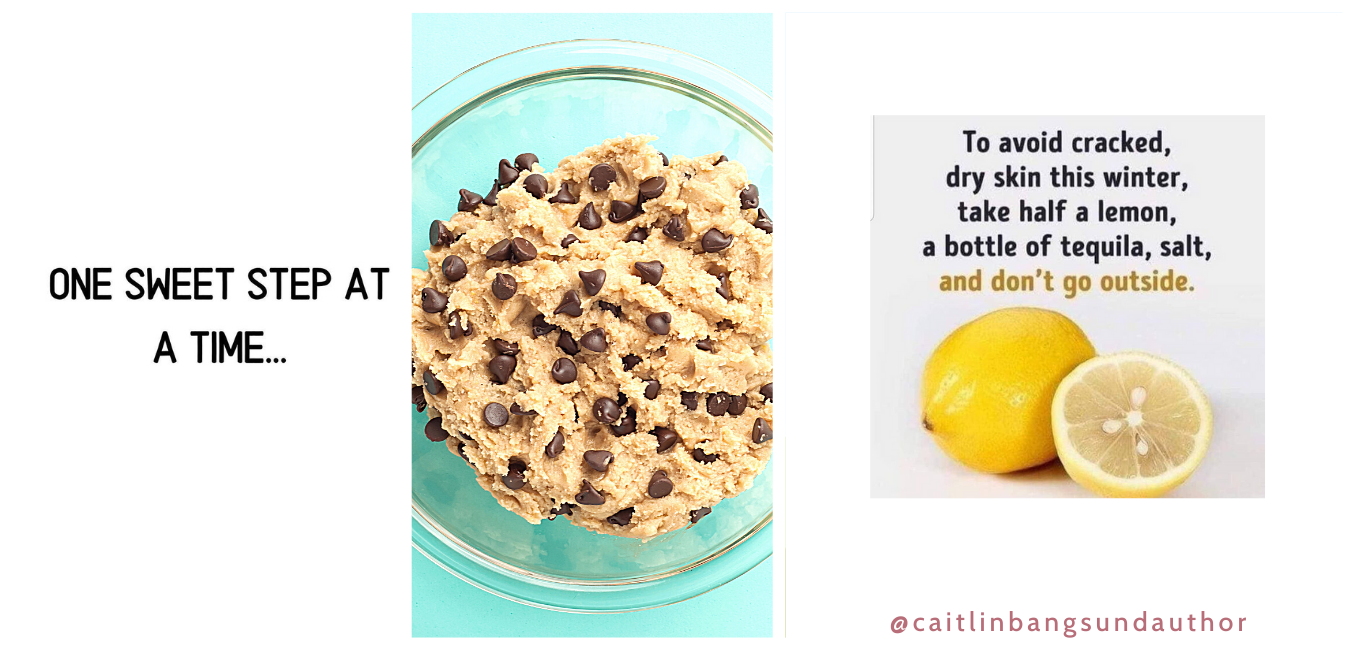 Why would I do this? It was actually the perfect time – no events, eating out, birthday parties, or occasions to mess with my 'rules.' 
There were days where I would have liked to drown my corona-sorrows in a vat of wine, chocolate-chip cookies, or 1000 croissants smothered in butter and jam; however, I had a prize in mind. 
The number one prize was clearly to feel better and improve my health, but a very special prize loomed in my virtual shopping cart — roots jogging pants. 
My leisurewear needed an upgrade. I had finally parted ways with my green joggers that I stole from my husband. They had classic crotch holes and paint stains. I actually regret purging them. But I needed to get serious about my attire.
So I walked the path of discipline in order to buy some oversized joggers with POCKETS. Pockets are key. It was a prize worth every denied bite. 
I did feel better. Clearer. Happier. Healthier. There is that. BUT I was also rewarded with two pairs of roots joggers – an oversized light grey and a 'skinny' burgundy. 
Now I get to say 'no' to jeans and normal pants. I get to say 'yes' (or 'hello lover' or 'there you are!')' to my joggers because I still don't go out much. I have decided I like it that way. 
The joggers are a #covidsilverlining but the empty calendar has been one too. And it has taught me that I can continue to guard my time even beyond the lockdown. I can say 'no.' I can say 'it will have to be next month.' I can say 'it will be never.' 
Our calendars do not need to plague us. There are some appointments that are necessary, but I am trying to space things out better. 
I am trying to spend more time in roots jogging pants with the people who like me that way – the people who like me in my new fancy roots and liked me in my old sadly-purged green ones. 
I say no to my calendar. And I say no to the dusting as needed to keep myself sane. The irony is the roots joggers are suited for chores (not the dressy burgundy ones), but I prefer to wear them while I attempt to rebel against the cleaning.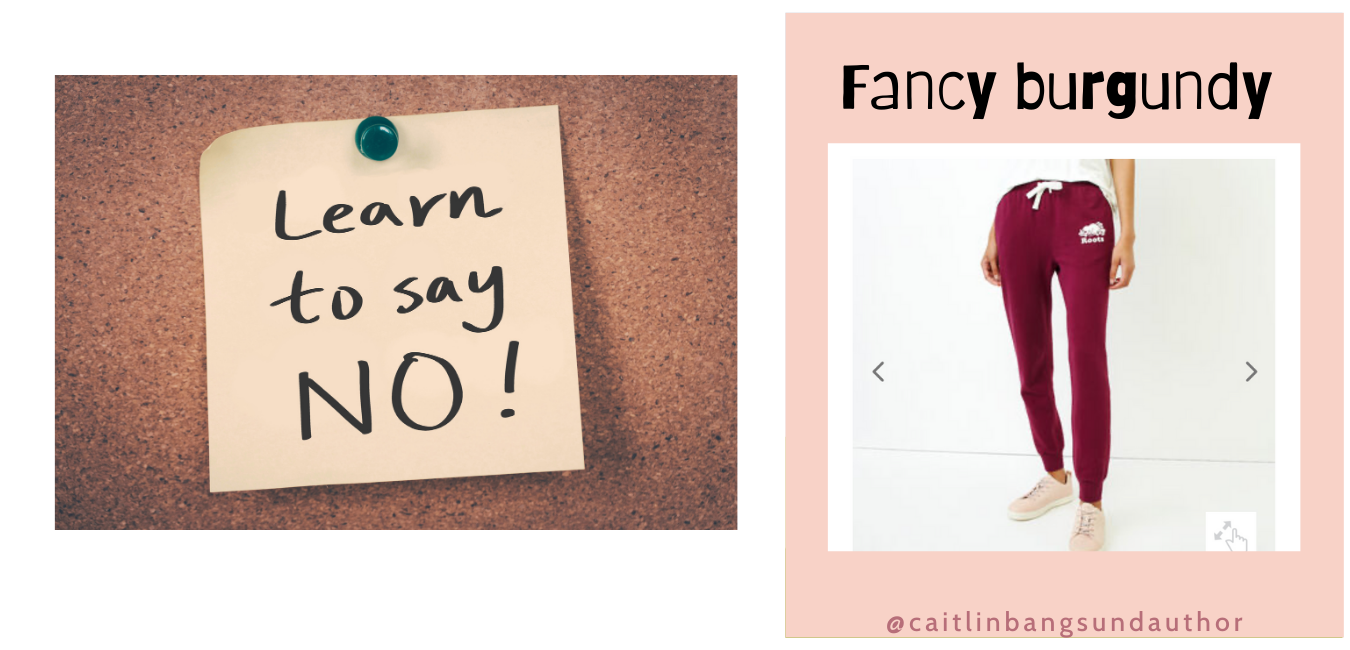 What are the things on your 'must-try' list? Lean into those. It doesn't have to make sense or be pretty or be what others would do. 
Take your version of Franks, cookie-dough, cleaning, and calendar-rebellion, and reward yourself with the roots joggers your heart desires. 
COVID has had some far-reaching and devastating impacts. Roots joggers won't fix that, but they will keep me comfortable while we take each day as it comes. 
p.s. This blog was lovingly written and posted in honour of my rule-following ways — because it was "homework" from my amazing coach, @lauriewrightauthor